The #1 most trusted nutrition source on earth!
USA LABORATORIES' FIRST:
Set the Mark… the first Sports Nutrition Company with an on staff Pharmacist and Biochemist;
We have over 100 Years of combined manufacturing experience;
Research, manufacture and first to introduce a 500 mcg and 1000 mcg Chromium Picolinate;
Successfully innovate the process and formula which adds chromium into an Amino Acid for insulin and absorption rate progression;
Create the first fat to energy Meal Replacement product;
Invent the first 39 Whole Food, Fruit and Vegetable, vitamin and mineral formula in a chewable form;
Produce the First Ever manufacturing technique to create the most viable anti-inflammatory Shark Cartilage 800 mg capsule in the world – the precursor and original Glucosamine and Chondroitin;
Transcend regulatory barriers becoming the First Supplement Manufacture allowed Clinical Application;
Create Androx®, Cutting Edge®, Metabo-Max®, Smoke Free®, X-Plode® and many other ancillary revenue generating trademarks with even more revenue streams;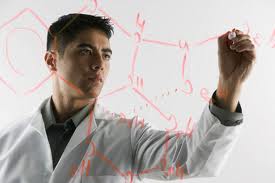 Numbers Speak For Themselves!
Listen to the Professionals! "I believe a big part of my success is your 1001 Nitro Amino."